May 15, 2020
The approach to the end of Term One was a very different learning journey to the one the College started in February this year.  We began with all our usual events and lessons, and as we worked through the term, we could see the landscape changing daily.  Along the way we adapted, reviewed, and exercised flexibility in response to government directives to deal with the astonishing impact of COVID-19 in our global community.
The core business of teaching and learning required Mercedes College teachers to shift from the preferred face to face delivery to the online approach.  While previously online tasks were supplementary to our teaching practice, they quickly became the central focus.  With the help of Director of Learning Technologies, Mr Paul Reid and key staff members who are nimble in the online space, the College was able to devise programs for students to follow in a reasonably seamless fashion.  Staff either worked at home or onsite at the College, worked in the platform Teams and upgraded their knowledge of SEQTA.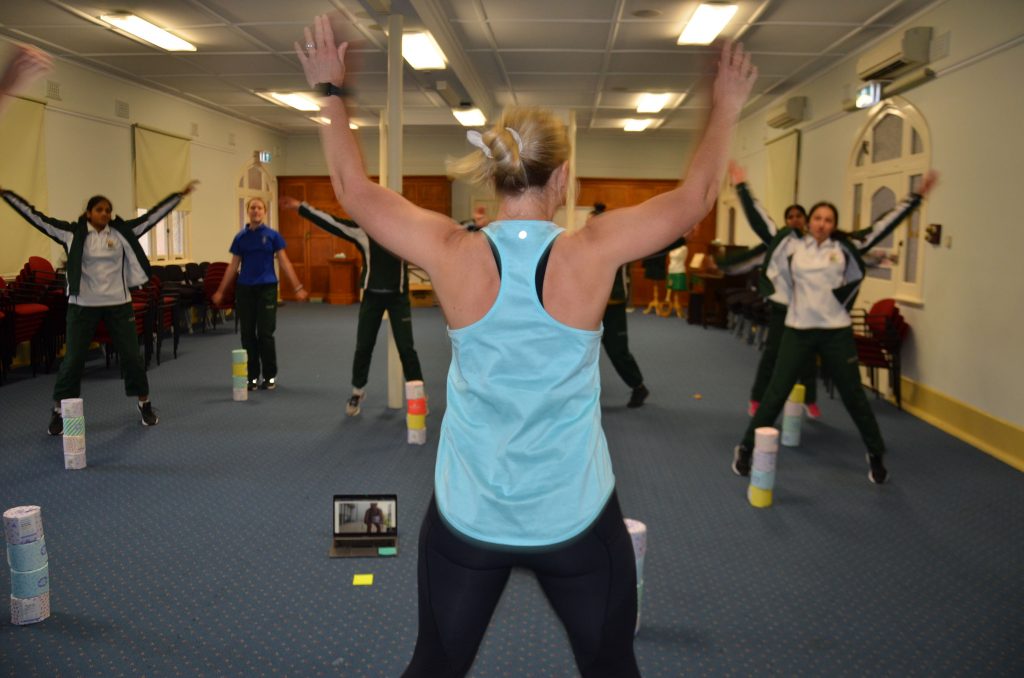 Gaps in delivery in the online space and departments were identified and staff worked together to ensure a consistent and sustainable approach to learning over the coming weeks.  The end of term saw teachers working hard to prepare programs of work for students and upskilling quickly so they can be as strong a presence online as they are in the classroom.  We are commencing Term Two in a very different way setting clear expectations for teachers and students recording of attendance and interaction and strong engagement.
Mrs Kerrie Fraser, the Principal of Mercedes College said the support from the Community was very positive.
"We undertook a survey with families and carers.
"The results were very encouraging with many messages of thanks as teachers and staff worked through this very challenging time".
Here are some examples of messages from parents:
It has been really encouraging seeing the way my daughter has settled into the new routine this week. Each of her teachers has approached teaching slightly differently (some offering drop-in sessions, some online for the whole class) but I think that has made it more engaging for her. She is really surprised at how quickly she is able to complete set tasks…
 Many thanks for your outstanding efforts to get the girls to an online learning environment so quickly. My daughter feels most benefit from classes where the teacher teaches via visual or audio means and is available throughout the lesson to answer questions. All teachers have been excellent at keeping the girls focused.
I think the school has done a great job of setting up an online learning program that has been easy to access and complete work and also help keep routine with the student's regular school days.

Thank you for all your time and support while adapting to a big change in our lives.