June 22, 2020
As students returned to schooling on site after their time doing remote learning they were all given a bookmark to remind them both of the Mercy value of 'Hospitality' and to follow in Venerable Catherine McAuley's words to 'Strive to do ordinary things extraordinarily well".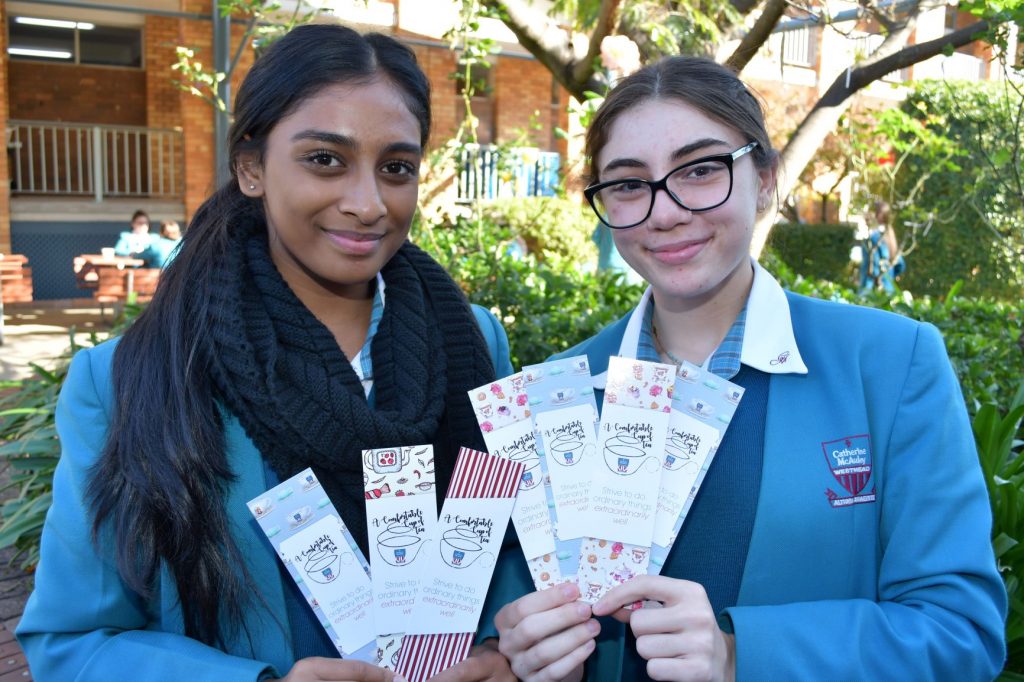 The bookmarks were designed by teachers Ms Allen and Ms Nakhoul as part of their project for the Mercy Formation Program. This program sees two staff members from each of the six Mercy schools in Sydney (Catherine McAuley, Westmead; Mercy College, Chatswood; Monte Sant Angelo, North Sydney; Our Lady of Mercy College, Parramatta; Our Lady of Mercy College, Burraneer and Emmaus College, Kemps Creek) participate after being nominated by their school principal. The staff involved choose a project to work on which will deepen staff understanding of the Mercy charism.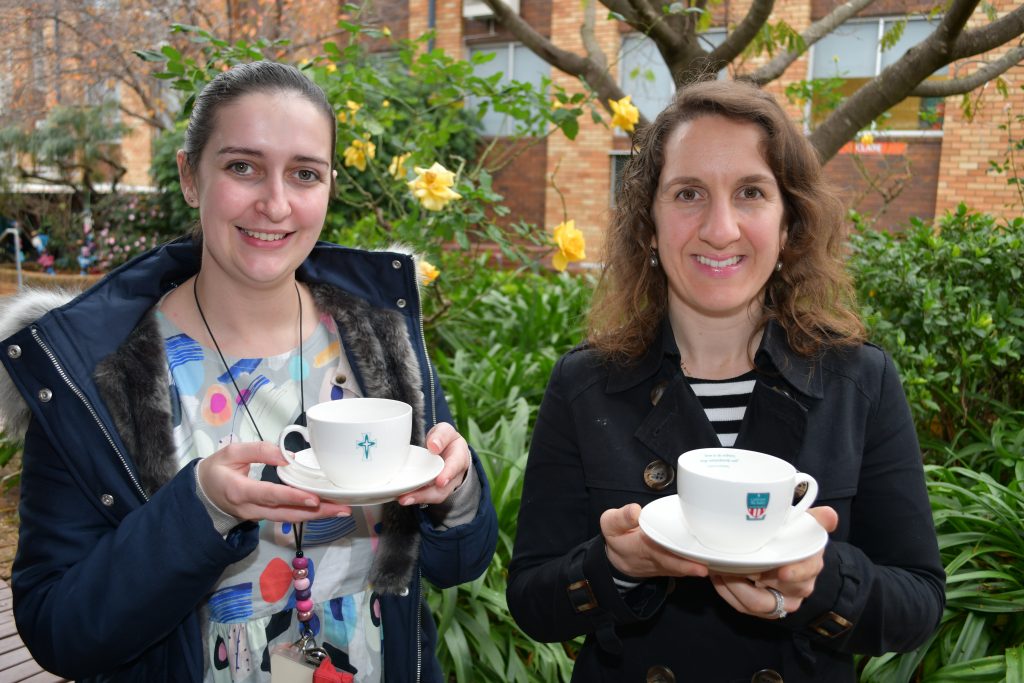 As part of the project undertaken by Ms Allen and Ms Nakhoul they also designed tea cups and postcards to be gifted to Year 12 students as a graduation gift and to new staff members.